Whether you're in the mood for a basket of fried shrimp and hush puppies, or a fresh poke bowl, we've got your taste buds covered at Timoti's. All our seafood is wild caught and ready to enjoy!
Raw Ahi tuna*, coconut rice, avocado, spinach, green onions, kelp seasoning and black sesame seeds w/ T's poke sauce
T's lobster salad served in two New England-style rolls, or as a wrap
Blackened, grilled or fried w/ fries, slaw & hush puppies
choice of shrimp, fish, chicken or tofu over coconut rice with avocado, greens, black bean salsa & tomatoes w/ tangy cilantro ranch
crab patty w/ romaine, tomato & T's Bam-Bam sauce on a toasted bun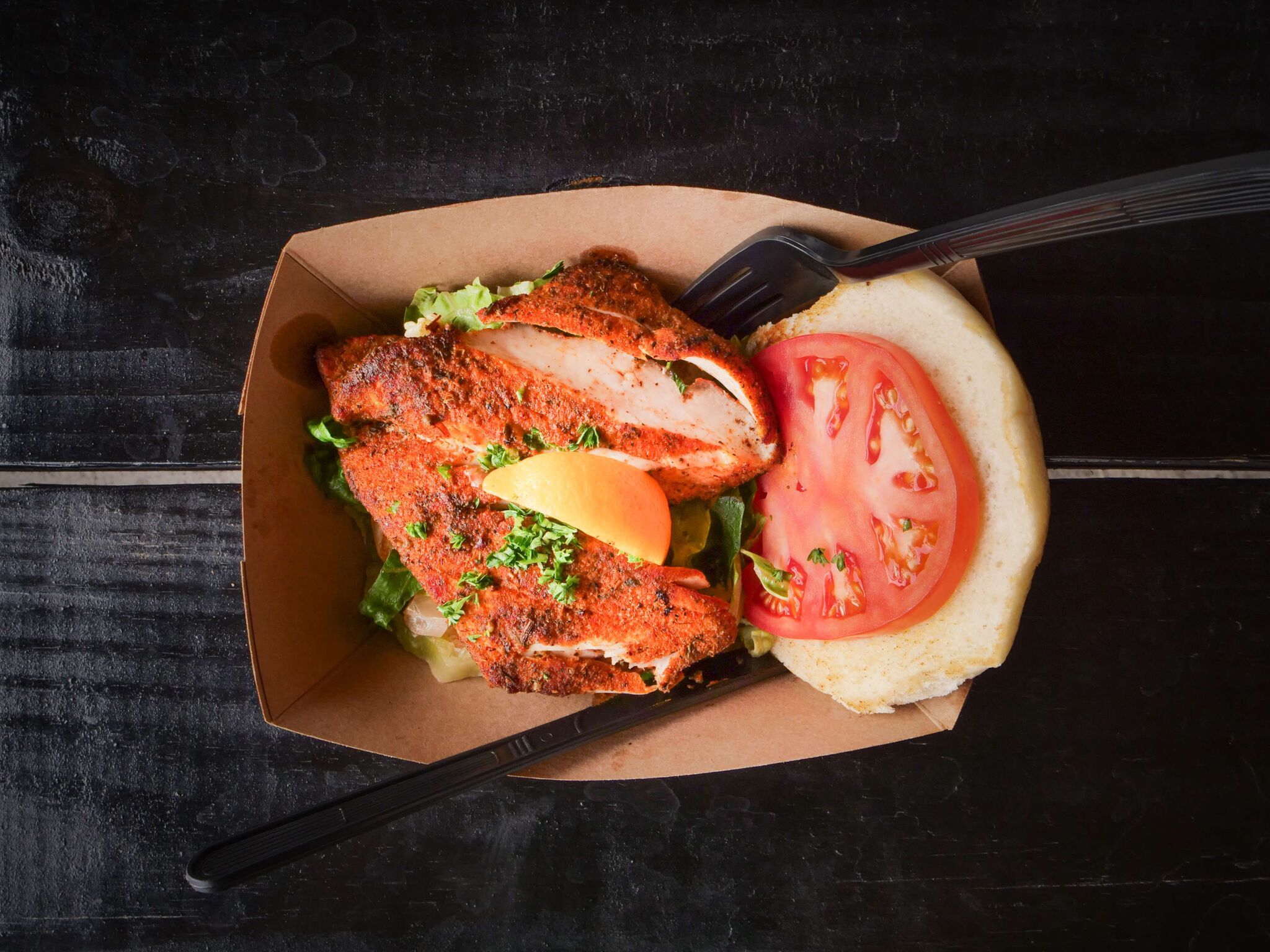 Fernandina's inlets and marshes fostered the modern shrimping industry. Back in 1913 visiting fisherman Billy Corkum invented the Otter Trawl net, a better way to harvest shrimp. Over a hundred years later, we're still cooking up shrimp harvested in the same manner that made the Island of Eight Flags flourish.
The Timoti's family endeavors to deliver simple, flavorful meals made with wild-caught seafood and fresh ingredients. Our commitment to quality honors the integrity of the fishermen who built this community.
From the Timoti's family
We hope to share the heritage of this quaint fishing community with our guests through great flavors and experiences!